« February 2007 | Main | April 2007 »
March 28, 2007
Future of NAFTA Expansion - via Global Trade Watch
Yesterday, the debate between House Democrats and the White House over the future of Bush's NAFTA-style trade policy moved into a very dangerous phase. Your activism is critical to ensure a fair trade victory. House Democratic trade leaders sent a proposal to the Bush administration listing problems they demanded be "fixed" in proposed NAFTA-expansion trade agreements with Peru, Panama, Colombia and Korea. The proposal included many important changes, but omitted other critical items - and now the Bush administration wants to negotiate down from what was tabled!
Continue reading "Future of NAFTA Expansion - via Global Trade Watch"
Posted by cat at 12:39 PM
March 27, 2007
China Blue tomorrow at the Troy Sanctuary for Independent Media
There's a screening of China Blue tomorrow night - join me for the screening and brief discussion with the Northeast Co-Coordinator of USAS organizer Sally Kim
China Blue takes us inside a blue jeans factory in Southern China, where we follow the lives of Jasmine and her friends, young working girls struggling to fulfill the impossible obligations forced upon them by the factory's owner. The complexities of globalization are brought to a human level through these moving portraits of the young workers who make our clothes. Details here.
Posted by cat at 11:11 AM
March 26, 2007
Needlecraft of Anti-war speeches by Luisa Bufardeci

Luisa Buardeci website
Posted by cat at 12:29 PM
The Sewing Rebellion
The Sewing Rebellion is a cultural revolution where participants are invited to emancipate themselves from the global garment industry by learning the skills to produce your own garments. Frau Fiber hosts free weekly workshops where she shares her knowledge of the garment industry, pattern making, and sewing, encouraging the reuse, renovation and recycling of existing garments and textiles in the creation of unique garments tailored to individual tastes and body shapes. Sewing Rebellion meets regularly at Mess Hall in Chicago, Illinois.
Posted by cat at 12:03 PM
March 19, 2007
Stitch for Senate website
launched on the 4th Anniversary of the Iraq War


Stitch for Senate is an initiative of knit hobbyists making helmet liners for every United States Senator. The helmet liner pattern was adapted from a support-the-troops initiative for soldiers stationed in Iraq. All the senators will receive their own helmet liner, and Senators can opt to send helmet liners to a soldier once they receive the helmet. Charitable knitting during wartime has been a tradition since the American Revolution. The Stitch for Senate website will compile testimonies from knitters reviving this cultural trend, seeking to understand what knitters express through wartime knitting: charity, allegiance, patriotism, resistance, radicalism, etc. and use the tradition of political organizing within knitting circles as a space for storytelling, discussion, exchange and protest.
Posted by cat at 11:08 PM
March 18, 2007
DIY A/V switch
I knew this was coming out, but [mike] was kind enough to remind me. [Ben Heckendorn]'s
latest
How-To is up on engadget. He provides a method of building your own A/V switch with as many inputs as you want, cheap. Each input uses a $.50 bus switch - literally, you could build one with 20 inputs if you really wanted to. (add some shielding if you do) If you've got too many game consoles, this might be your ticket. You can probably use the same trick to build a component video switch if HD's your thing.
Originally from NYT > Arts, ReBlogged by cat on Mar 18, 2007 at 08:27 AM
March 16, 2007
DoJ: FBI misused Patriot act in domestic spying activities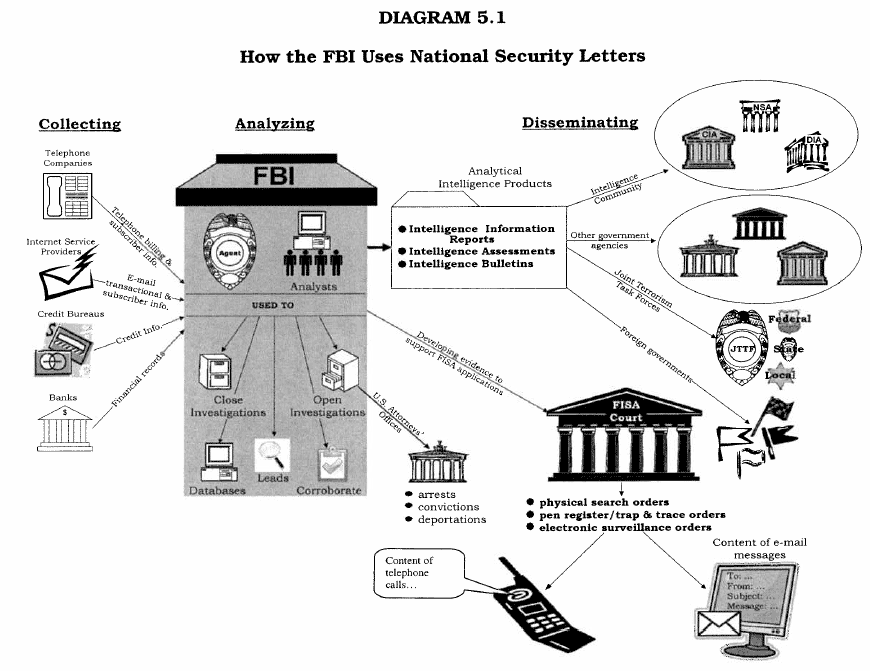 A Justice Department audit released today concludes that the FBI broke the law in its use of the Patriot Act to secretly obtain phone, business, and financial data about people in the US.
Originally posted by Xeni Jardin from Boing Boing, ReBlogged by cat on Mar 16, 2007 at 07:17 PM
Undeniably beautiful intercom panel
I am as smitten with this intercom panel as photographer
Todd Lappin
is. Do you just punch the unlabled buttons at random? I hope so!
Link
Originally posted by Xeni Jardin from Boing Boing, ReBlogged by cat on Mar 16, 2007 at 07:12 PM
/*March 2007: SweatFree Communities Newsletter #14*/
*Contents:
1) Clean Clothes and Fair Food Conference: Register now!
2) Sponsor the Clean Clothes and Fair Food Conference
3) Public Officials, Advocates Coming Together to Create State and Local Government Sweatfree Consortium! /First Meeting of Its Kind/
4) Campaign News
5) Support SweatFree Communities

All contents here

Posted by cat at 02:43 PM
The Crafter Culture Handbook by Amy Spencer

This book is out soon, read more here. I'm going to get it and post a review!

Posted by cat at 02:33 PM
March 08, 2007
The private war of women soldiers
Article featured on salon.com by Helen Benedict, who's on Democracy Now with Eli Painted Crow served who served in the Army for 22 years including time in Iraq in 2004, facing challenges both as a woman and a Native American. It's International Women's Day!

Posted by cat at 09:43 AM
March 07, 2007
Artwork from the No Reservations : Native American History and Culture in Contemporary Art
Yoram Wolberger, Red Indian Chief, 2005, 91 1/2 x 76 3/4 x 19 1/4 inches, Reinforced fiberglass composite. The link to the exhibit that just came down from the Aldrich Contemporary Art Museum.

Posted by cat at 11:02 AM
Linking Trade with Terrorists
The Clean Clothes Campaign is gravely concerned about the recent developments in Sri Lanka, where trade unionists are intimidated and threatened with abduction, as a result of a public campaign depicting them as traitors and terrorists. Please write to the Sri Lankan president to demand safety for all trade unionists under threat.

Continue reading "Linking Trade with Terrorists"

Posted by cat at 10:57 AM
Digital Media Studio Makes Pixel Art
Artist Carrie Dashow's Digital Media Studio class makes public pixel art projects. "Pixels in the Wild" switches computer space to the real world as students take a 32 x 32 pixel icon and interject it into 'modern' campus life at SUNY Purchase. Photo stream here. Some projects used knitPro to generate pixel art grid.

Posted by cat at 10:23 AM
It's the Little Things
From Penny Lane's kitchen who called this a "kitchen miracle"... sent to her mailing list with farm contest pride. Couldn't let another one of nature's anomalies get eaten without reblogging! Yes it's a potato.

Posted by cat at 10:07 AM
March 06, 2007
Scooter Libby guilty 4/5 counts
A federal jury today found Lewis "Scooter" Libby guilty of obstruction of justice, making false statements and perjury in the investigation into how Valerie Plame Wilson's identity as a CIA operative was exposed. He was found not guilty on one count of making false statements. via CNN

Posted by cat at 12:09 PM
March 03, 2007
Conduct Unbecoming: Fighting for Freedom in Sweatshop Uniforms

The Department of Defense is the world's largest purchaser of U.S.- made apparel. Approximately 20,000 men and women manufacture uniforms for the armed forces and unfortunately, many of these workers labor in sweatshops - in the United States. "Conduct Unbecoming: Sweatshops and the U.S. Military Uniform Industry", a new report documenting sweatshop conditions prevalent at many factories with government uniform contracts, is the result of extensive research and interviews with 88 workers at eight contractors throughout the southern United States over the last several years. Read more via Behind the Label

Posted by cat at 05:39 PM

Alliance with Gap upsets anti-sweatshop types. By Geoffrey Gray
Bono's latest world-saving campaign, (Product) RED, in which companies license the red brand and donate some profit from RED-branded products to help fight disease in Africa, is getting some heat for its much-hyped partnership with the Gap. "It's absurd, weird, really," says Charles Kernaghan, director of the anti-sweatshop National Labor Committee for Worker and Human Rights. "The thought of using consumer dollars made off the backs of workers held in sweatshops to help fund Bono's causes is really hypocritical - that's not the way to go." The Gap has historically been a target of anti-sweatshop activists; according to the Gap's own data, in Africa last year, between 25 and 50 percent of the factories the Gap used to make clothes violated local labor laws on working conditions. But a spokesperson for the Gap says that Bono personally inspected the factory where the RED products were being made in Lesotho this year and, she says, it was "sparkling." via NY Magazine

Posted by cat at 04:10 PM
March 01, 2007
Up River

Up River: Points of Interest on the Hudson from the Battery to Troy looks at the shoreline of the Hudson River, from Battery Park, at the mouth of the river at Manhattan, to the end of the tidal river, at the Federal Dam in Troy.

Posted by cat at 05:34 PM