« September 2006 | Main | November 2006 »
October 31, 2006
Scary Coverage on Halloween
Tonight on CNN - Tasers are safe, Sex Education = encouraging Abstinence, and Senator Kerry insulting the troops? disturbing.
Posted by cat at 06:12 PM

Here are a few photos of the Knit Factory in Dundee Scotland, this link has a bunch more.
Posted by cat at 04:21 PM
Posted by cat at 02:04 PM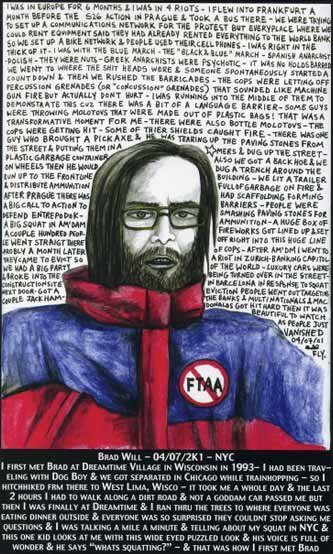 Posted by cat at 01:57 PM
October 25, 2006

Despite a military coup in their country, the Gina Form workers have bravely taken to the streets to stop the closure and they've taken their protest right to the doors of Clover Group, the parent company in Hong Kong. On the 20th of October, an action took place in front of Clover head office, organized jointly by Hong Kong labor rights NGOs and trade unions. via Clean Clothes Campaign
Posted by cat at 10:44 AM
October 20, 2006
Knitting + Baseball = Go Cardinals

here you go Cards fans: GO TEAM!!!! download pattern




above images from natalie's summer post about making Baseball Wristbands using knitPro and Stitch 'N Pitch, knitting while watching baseball.
Posted by cat at 08:42 PM
October 18, 2006


Found Magazine is going on tour ~ I saw their presentation in Chicago last summer and it is fun-ny. Especially Arthur Jones who does the design. Anyway, they just did a book and are doing another tour...
Posted by cat at 09:43 AM
October 17, 2006

"New Radio and Performing Arts, Inc. (NRPA) is 25 years old. Turbulence is celebrating its first DECADE, the only program to consistently commission net art for ten consecutive years. Despite the expansion of our projects, the acceleration of our support for net artists, and the valuable resources we provide in our networked_performance blog and New American Radio archive, NRPA has seen a decline in its operating support. As a result, much of our hard work forgoes compensation. Please help us support emerging artists and technologies, and preserve our valuable archives." - turbulence.org
Posted by cat at 01:05 PM
Seen On The Streets of Ghent, Belgium
Originally from Wooster Collective, ReBlogged by cat on Oct 17, 2006 at 12:57 PM
Creative removing FM recording from players
Oh noes!
Creative
looks like it's the latest manufacturer to fall prey to the
RIAA's war
on FM recording. Yeah, we thought this all blew over back in the "Home taping is killing music!" days, but slowly we've been seeing modern recording functionality be disabled, with satellite radio devices being
some of the first casualties
. Now Creative has released a firmware "update" for its
Zen MicroPhoto
and
Zen Vision:M
players, which adds Audible support and other minor fixes to the former, video zooming and language support to the latter, but removes FM recording functionality from both players. No telling where this kind of consumer trampling stops, but for now it looks like another win for the RIAA types.
Originally posted by Paul Miller from Engadget, ReBlogged by cat on Oct 17, 2006 at 12:53 PM
U.S. Corps Blocking China Labor Law
For a long time, I have argued that our problem with China is not really the difference in currency nor, on its face, the trade deficit. At heart, the real issue is the truly abysmal working conditions faced by millions of Chinese workers--working conditions that are the reason corporations love China and love moving production overseas. And, now, I see corporations agree. Many of the largest corporations--many of whom contribute significant amounts of money to the Republican and Democratic parties and their candidates--are doing everything possible to keep their slave wage heaven in China. Check it out: this is one of the most important economic issues facing our country.
Originally posted by JT from Daily Blog, ReBlogged by cat on Oct 17, 2006 at 12:51 PM
October 07, 2006
*Contents:
1) Please Support Our Work to End Sweatshops
2) Sweatfree Consortium Campaign Update
3) Join the Growing List of Campaign Endorsers!
4) Election Day is Coming Up... Be a Bird-Dog!
5) Workers at Quality Plant Organize and Win Severance Pay
6) Campaign Updates
7) New Resources from SweatFree Communities; Materiales Disponibles en
Espanol
8) Maquilapolis on PBS
Posted by cat at 02:46 PM
October 05, 2006
Knit Factory in Dundee, Scotland
Posted by cat at 10:36 AM